Untold Stories
Susan Keiser
& Judy Riola 
July 9–24, Sat/Sun 1-5 
(+ Friday the 22nd
)
Opening reception, July 9th, 4–7pm
While its impact on our politics gets most of our attention, social media is also changing our expectations for how we should tell stories. Words and pictures flood our screens, coming in short bursts that encourage us to engage momentarily and move on. As images become illustrations and texts become scripts, we are being conditioned to consume, rather than interact with what we see. 
IRL, artists must find a way to get viewers to consider and respond to what's actually in front of them. Sometimes there are no ready explanations, and narratives only emerge when viewers combine their own experience and perspective with the artist's vision. Some stories can't be told, they must be experienced. 
In a culture saturated with super-sized comic book heroes and galaxies far, far away,
 Susan Keiser 
brings us down to earth, to the mysteries of intimate spaces. She photographs a mass-produced family of dolls from the 1950s—once the embodiment of an idealized middle-class culture. Only 4 inches tall, they have power beyond their size, and her complex images address both individual and cultural histories.  
Created entirely in camera, these images from her "Barbaric Glass" portfolio are shot through sheets of ice. Just as glass is created by intense heat, ice is formed by intense cold. Both are fragile, reflective, and transparent. And both can create life-framing windows and mirrors, lenses that fill photographic frames with narrative possibilities.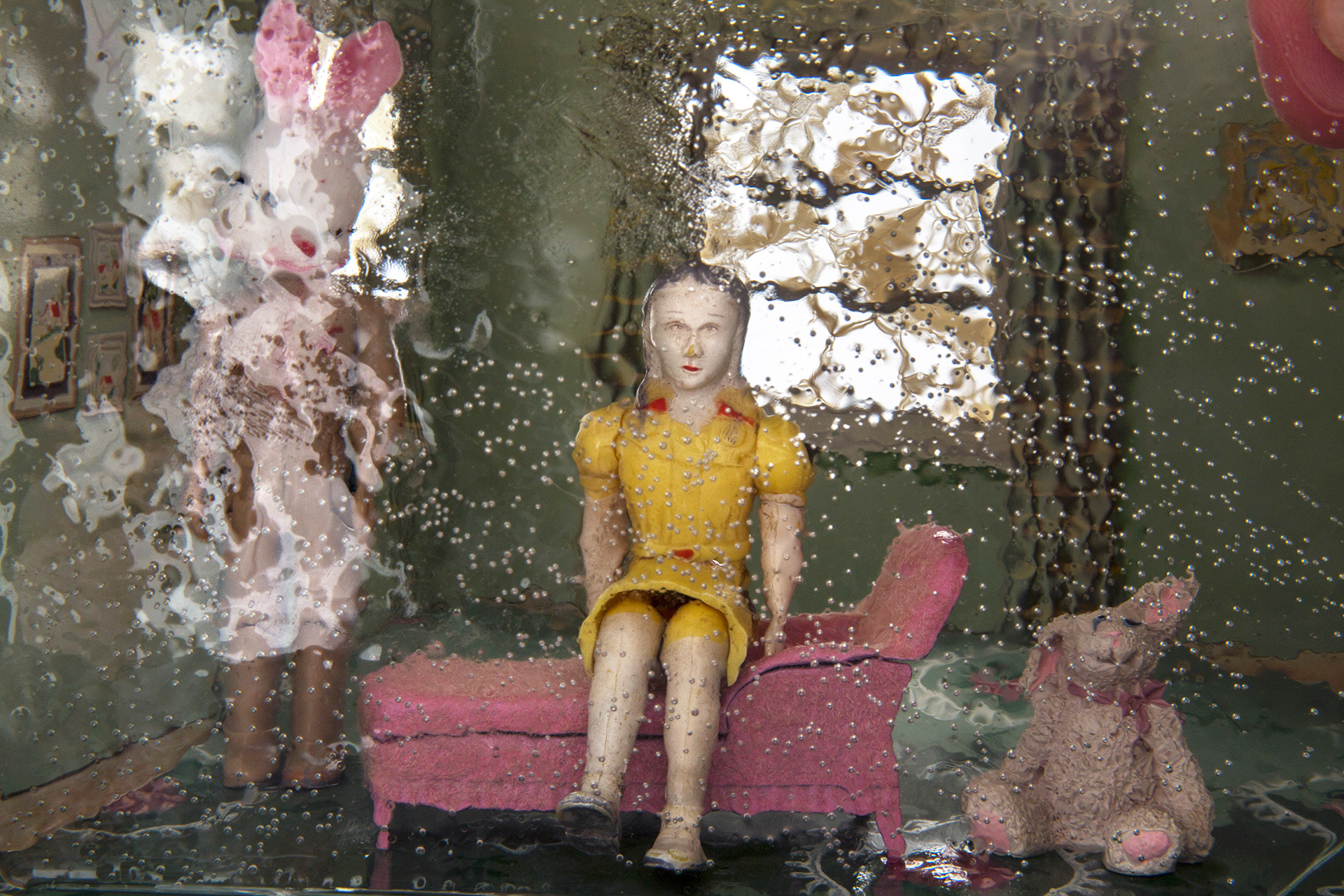 Judy Riola's
early abstract paintings of colliding patterns and shapes have morphed into something more layered and iconically complex. Animal and human figures have muscled their way onto her canvases, creating a unique sense of space and offering new interpretive possibilities.  
These figures add a narrative element to her vocabulary of vividly colored checkerboards, polka dots, and diamond bands, forcing viewers to reflect not only on the characters, but on the patterns themselves, and giving us glimpses of a less rosy world view than her bright colors initially suggest. Like the circuses they often evoke, her paintings delight us at first look, then unexpectedly draw us into meditations on our relationships to each other and with the natural world.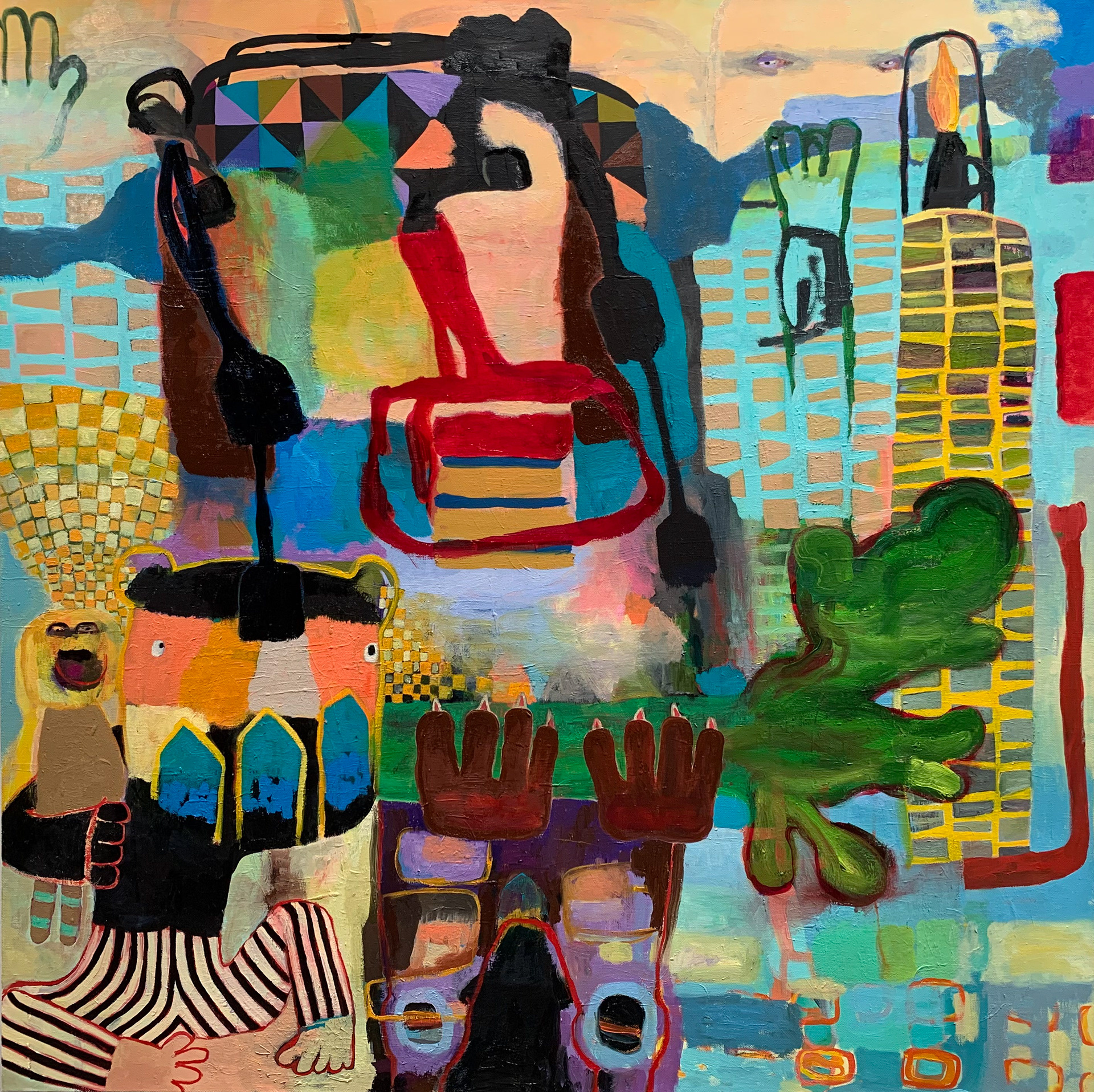 Garage Gallery is a proud part 
of the Upstate Art Weekend. 
July 22–24
Open 12-5 pm